So Saturday I did the Gymkhana at my barn on Miss Tia pony, who eventually got the concept of running down and was kinda cute about it. I think she had fun and I know I did, and there's a zillion pictures (well, more like 10) under the cut of her doing various cutesy mounted games type things... I suggest you look... :)

Looking like a perfect little western girl...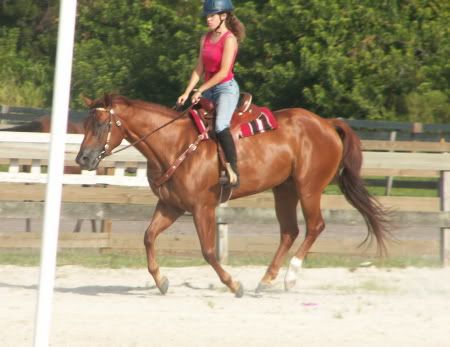 Warming up, it was a monumental occasion in the life of Tia because she picked up her canter without being smacked, growled at, or excessively kicked lol.
Egg and Spoon race, which was going pretty well till Tia remembered that she doesn't know how to neck rein. Poo.
Ah yes, the carrot race... Tia suddenly forgot that the object of this game was to move QUICKLY from one barrel/bucket to the other... Silly girl.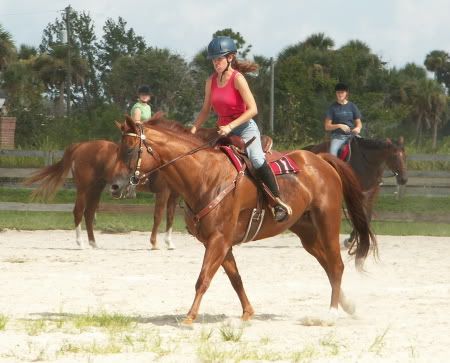 So then when we got to the Keyhole race, THEN Tia suddenly grasped the concept of hauling butt in timed events, and haul butt she did...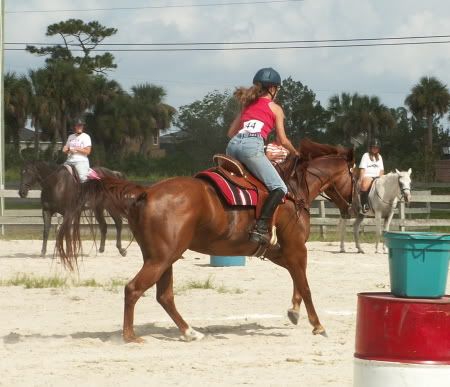 Running home from the keyhole...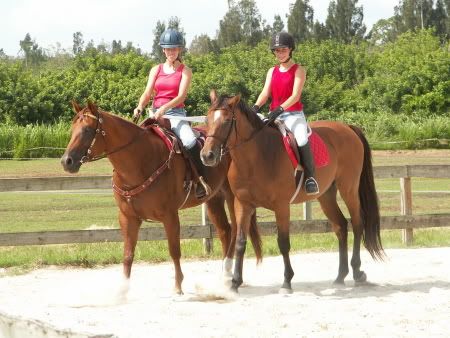 Doing the toilet paper race with Jackie and Lark...
Not to be outdone, the fat mare wanted to prove she could trot faster than Lark. Goofy girl...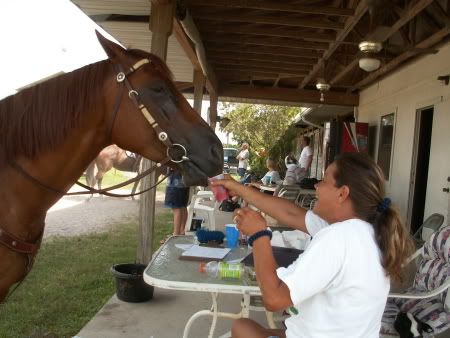 Tia and her Mom Susie, having some gatorade from a cup (what a lady hehe)
Starting off in the Flag Race... (and still hauling butt, once she grasps the concept she hangs on to it lol)
Giving the flags her best sideways look and wondering when she gets to run again...
Racing Buster with her flag...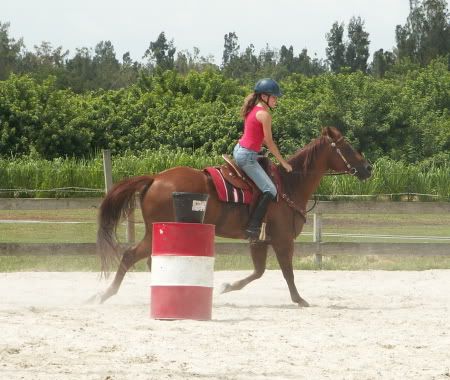 And finally in Team Pole Bending (we had a mixture of poles and barrels, bare with us, we're in english barn!) when Tia was convinced she needed to run home like a mad woman...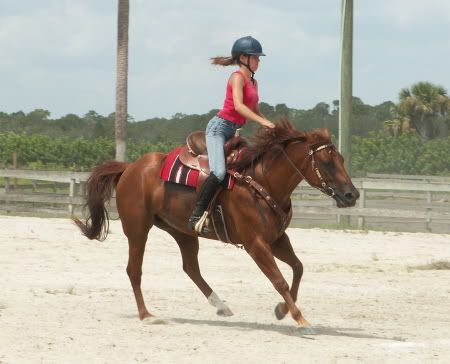 ...and so she did :)

Then we did an Eq clinic this morning with Katy Spiers (may have misspelled her name, I dunno) and I started off on this big grey quarter horse gelding who's in for sale (and apparantly doesn't have a name) but he randomly went lame after standing still while she was talking (AFTER we had already been trotting around and he was perfectly fine then) so I switched to Legs, and of course there's lots of cool pix from that under this next cut...

So this is the big grey thing, perfectly sound mind you...
Had to be one of the most downhill horses I've ever been on, even Tia doesn't lay on your hands this much...
Grrrr get off my hands!!!
So then I got on Legs...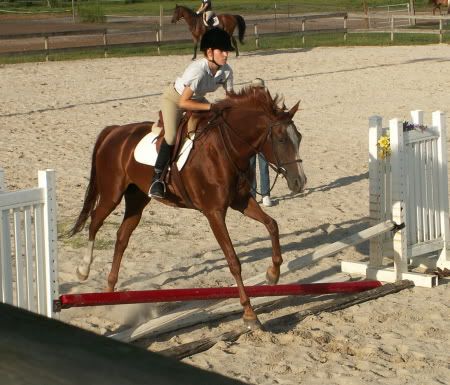 Who was obviously named because he has very VERY long legs...
And he was a VERY good boy, considering the million cavalettis there were...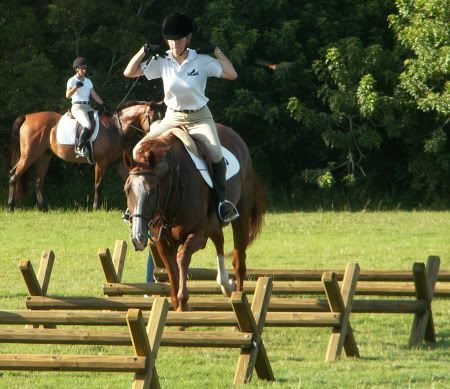 Oh yah, look at my mad skillz, hands on my shoulders haha (Legs is like whatever...)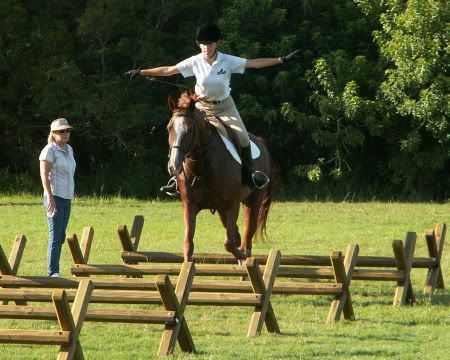 And then I flew like an airplane (and Legs still didn't care...)
And then I put my hands behind my back (and at this point Legs is on auto pilot)...
And finally we're back to being normal and jumping 6 cavaletti in a row (and Legs is just dang cute).

So in the end I was kinda glad the grey didn't work out for me, cuz I don't think he would have had very much fun doing the insane cavaletti, and I know I wouldn't have lol.

x-posted