YOU
Name: Joy
Age: 17
Birthday January 25, 1990
Sex: Female.
Interests (besides horses of course): British shows :D [Doctor Who, Torchwood, Life on Mars, etc], and animals. Oh, and all my fandoms <3
Where did you find this community? (if it was through promoting, please post the username of the person who promoted here): Looking through someone's profile.

YOUR HORSE

Name: Hellsbane [aka 'Bane for short].
Age: 8
Gender: Gelding
Breed: OTTB
Height:~16.3
Color: Gray Roan.
Markings: Errr..roan spots? Before he grayed out, he had a blaze and two socks on his back feet <3.
Style of Riding Used for: English stuff? Basically, we just hack around a do a bit of jumping every once in a while. Trail riding is his favorite, though.
Best Events: Trail riding? xDD Well, and bucking. He wins at that.
Worst Events: Anything dressage-y. He does not know how to pick up his feet.
Awards(if any): The one time I showed with him, we got disqualified because he threw a bucking fit xDD
Why we should accept your horse (please use details): 'Bane is an awesome horse. He's not the most patient of horses, but he's willing and tries his hardest. He acts like a big dog, and likes to follow me around. He's the horse that taught me how to grab mane and hang on [though it took quite a few times being thrown]. He taught me that horses aren't perfectly behaved machines. He's my first horse, and I love him to pieces. If anything happened to him, I don't know what I'd do. When he's happy, he's extremely laid back and I've even gotten my brother up on him a few times. He's almost completely bombproof [he gets a bit spooky when he has to go the bathroom xDD]. Dogs don't bother him [even when they're trying to attack him :/.

Pictures (include one body view, one head/face view, one at liberty picture, and one working under saddle picture if available. Please resize the pictures to a reasonable size. Thank you.):
Body View: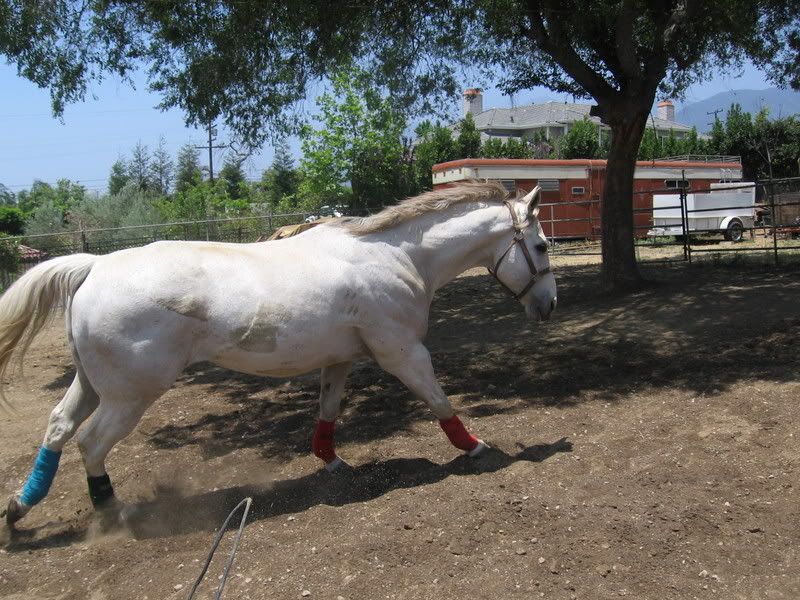 He's going uphill, just FYI :P

Head/face: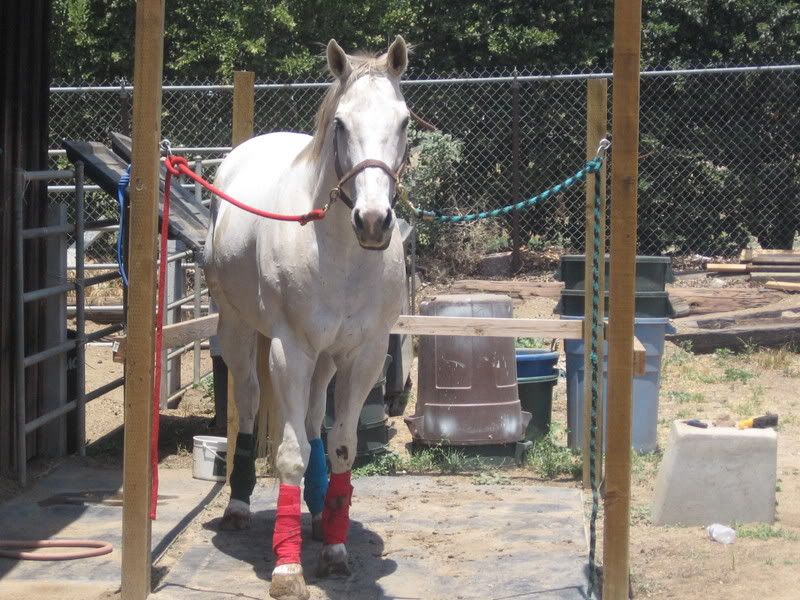 This is the best one I have ://

Liberty: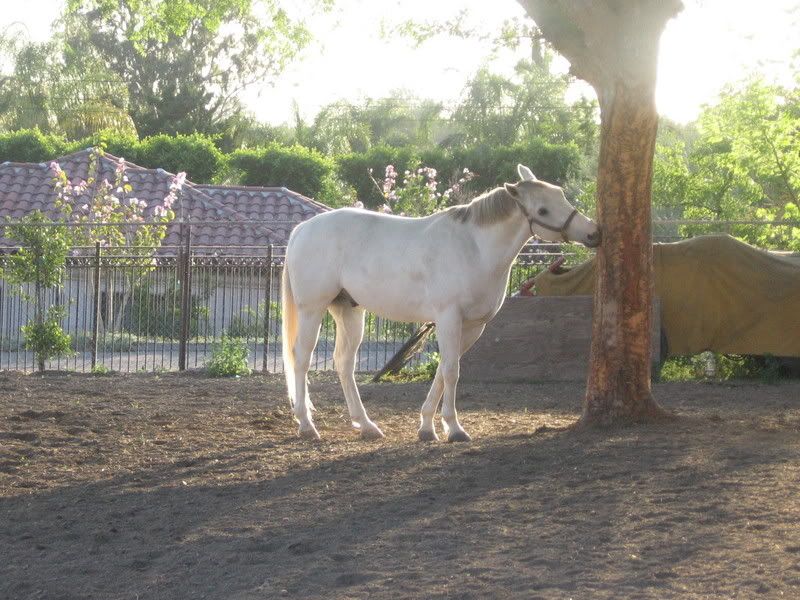 Eating a tree *g*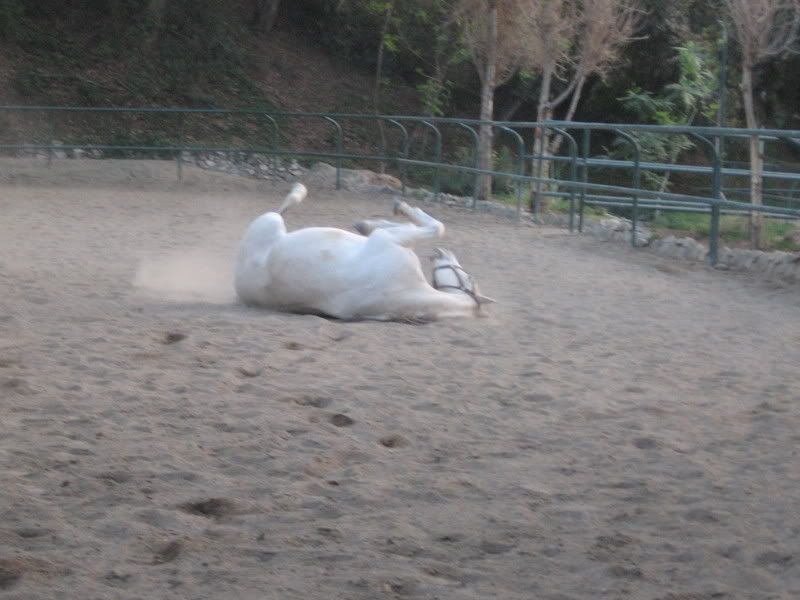 Rolling xDD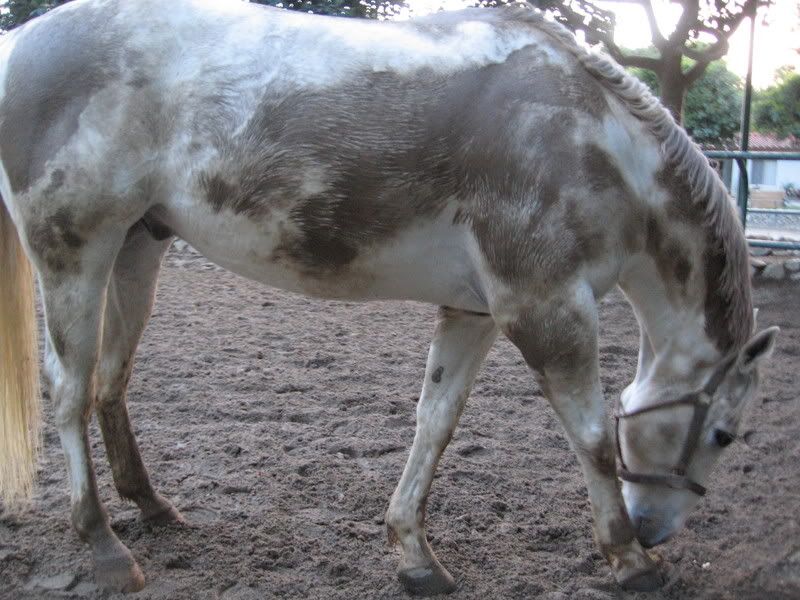 Sigh.

Under Saddle: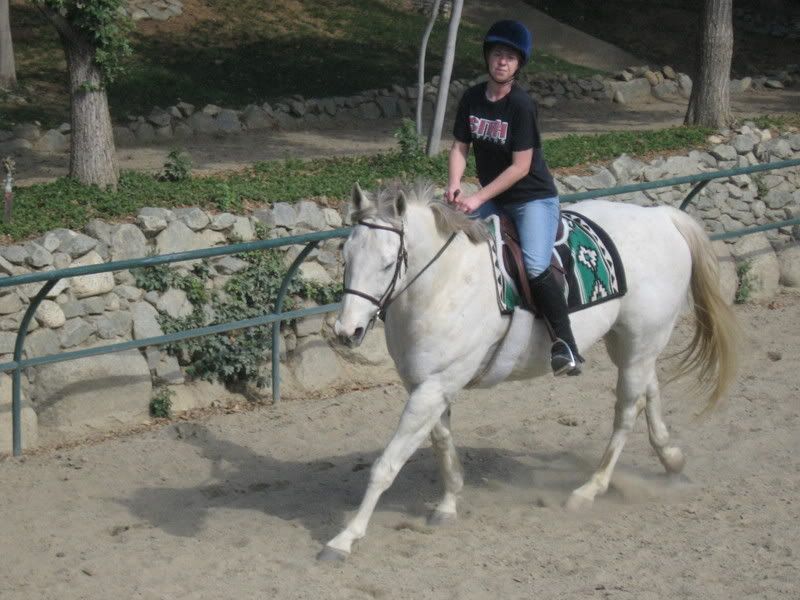 I hope the pics aren't too big...